We supply and install a range of bespoke accessories that can be used to personalise your granite decking system and tailor it to your requirements. We've developed these accessories to complement our decking systems, ensuring that they're as functional and easy to use as possible so that our customers can make the most of their outdoor spaces.
Tell us
about your project
If you have a project in mind, talk to a member of our team and we'll make sure that your granite decking system meets all your requirements.
You can call us on 0800 246 1222 or email sales@granitedecking.co.uk.
Which accessories can we provide?
Our team can currently supply and install the following made-to-order
accessories for use with our granite decking systems: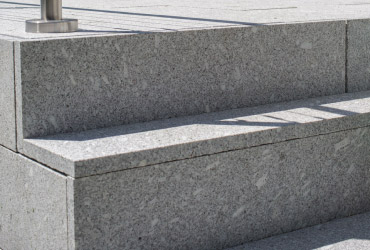 Steps
We can build granite steps according to your requirements, creating stylish access solutions that seamlessly blend in with your decking and eliminate any height differences with the surrounding area.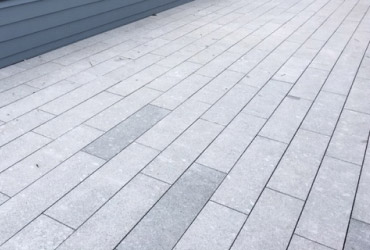 Ramps
We can create bespoke granite ramps that complement your decking and enable smooth, easy access for all your employees and visitors.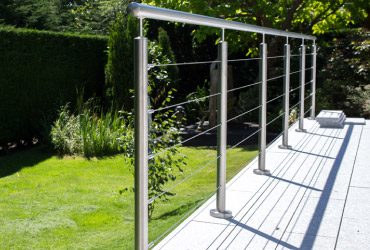 Handrails
Our team can produce custom handrails that provide protection against falls and help users to move around safely. These can be manufactured from your choice of materials, including glass or wire.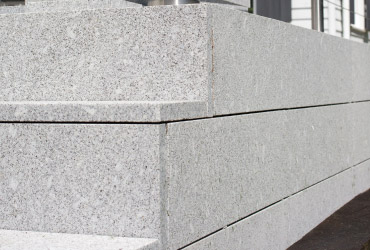 Fascias
We can make decorative fascias out of the same granite planks as our decking, allowing you to create a border that covers outside-facing edges and streamlines their appearance.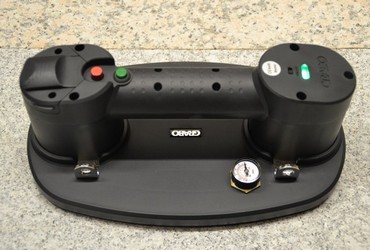 Grabo Vacuum Lifter
Installation is made easy with the Grabo vacuum lifter, a battery-powered tool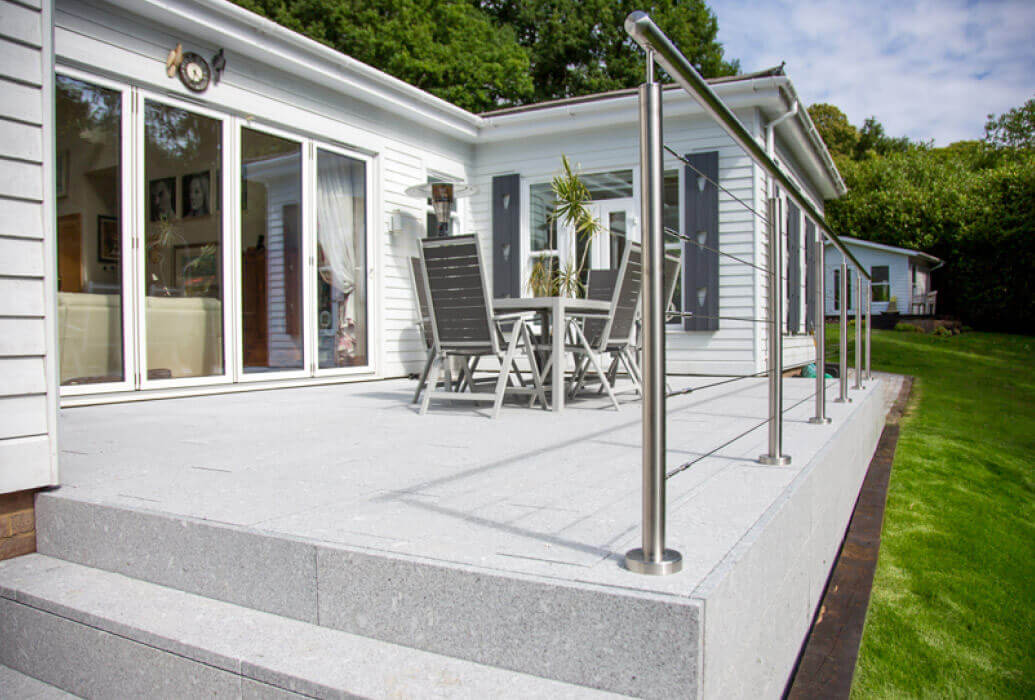 Made-to-order cut outs
To further enhance the modern and contemporary style of your decking, we can also create functional, bespoke cut outs within the granite. These allow you to fit grommets cleanly, or to neatly integrate services such as lighting, heating, or air conditioning that may be located within your underlying void space. To take advantage of this service, simply talk to a member of our team when making your enquiry so that we can determine your requirements. The process couldn't be simpler.
Contact
Granite Decking UK